The Pinup Process: Hot Pants and Helmets
This summer, I got a behind-the-scenes look at the process of turning a photograph into a pinup painting.
I've always admired artists like Alberto Vargas, who took real life models and turned them into some of the most iconic pinup works we know today.
Thanks to the talents of Charlie Boots, who masterfully crafts pop culture references into his art, I had the opportunity to pose for a pinup series – with a twist.
The Astro-Girl collection brings together pinups connected to one another by an astronaut helmet and patriotic popsicles. The series was a longtime dream of his, inspired by space girl pinup tattoo on his arm.
Must admit, I was pretty excited considering I'm a space geek who already owned an

astronaut outfit.

Not to mention, I have a surprising amount of stars-and-stripes themed clothing in my closet.
The step-by-step process was fascinating and took less than two months to complete.
First the pictures
My astronaut outfit needed to be cut in half, for the sake of art. I did the snipping as I was changing. The scorching  July heat also took a toll on the popsicles that were melting faster than I could pose. Sadly, many of them perished  during the shoot before we could eat them.
A few days later, an image was chosen.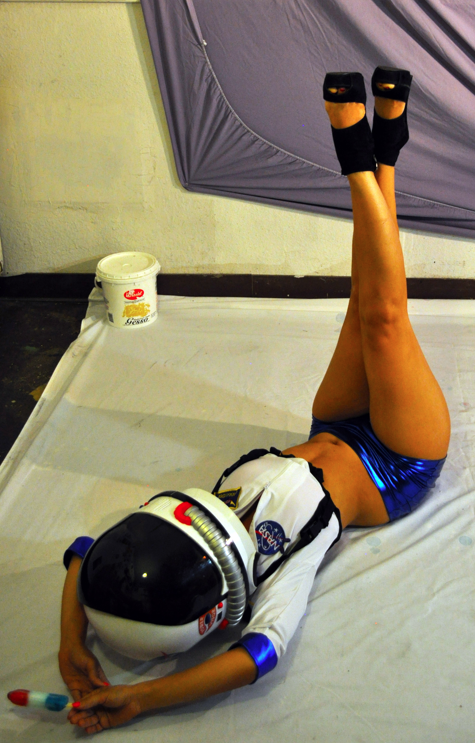 Next the underpainting
This is the part where things are established more clearly, including value, and basic form.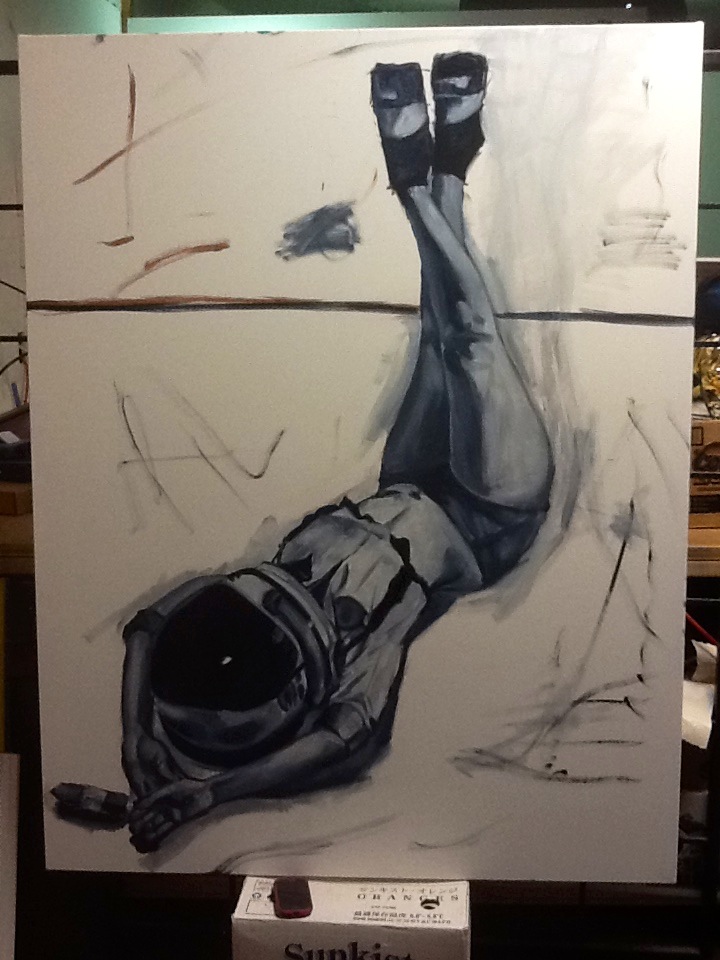 Colors!
Magenta, cyan, and yellow are added in during this step. These are basic starting points for the colors that will be added over top.

Color transitioning into the next layer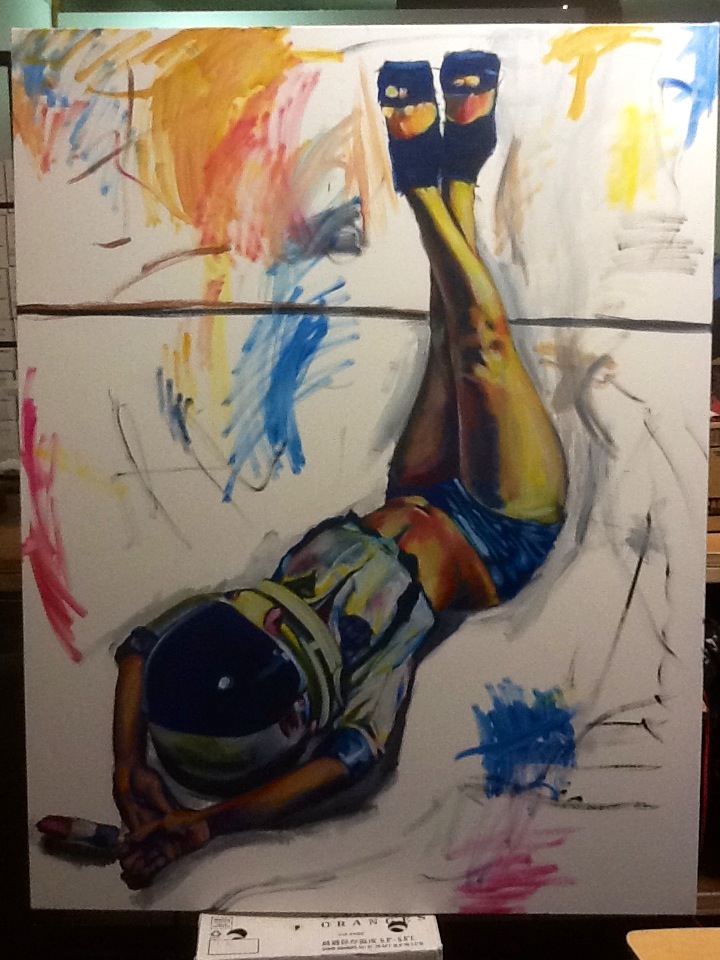 Still transitioning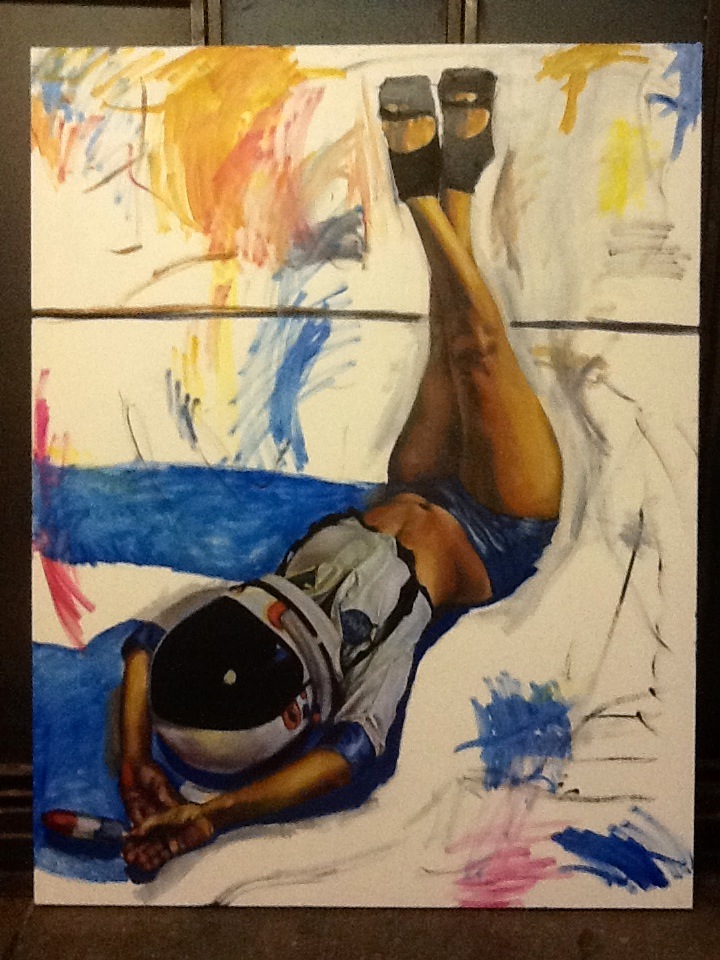 Transitioning complete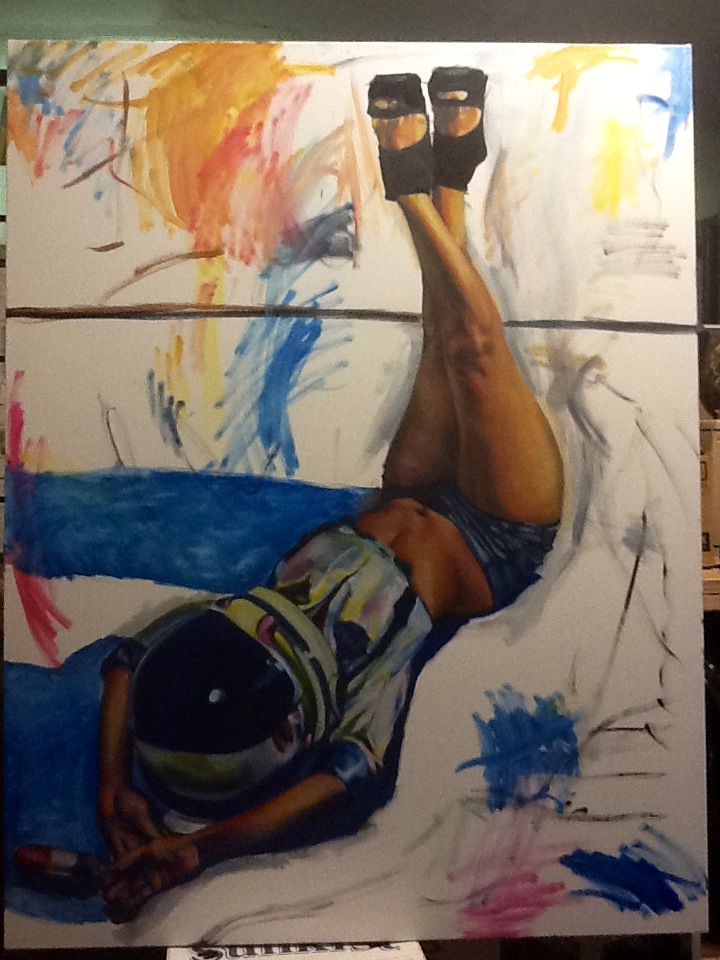 It's done!
In the final layer, my skin no longer screams "lay off the spray tan" and my shorts become shiny again! The background is also defined, making all the paint splatter and brush strokes less visible.
I love the end result. I'm also convinced there is a Facebook icon painted into my suit, which I dig.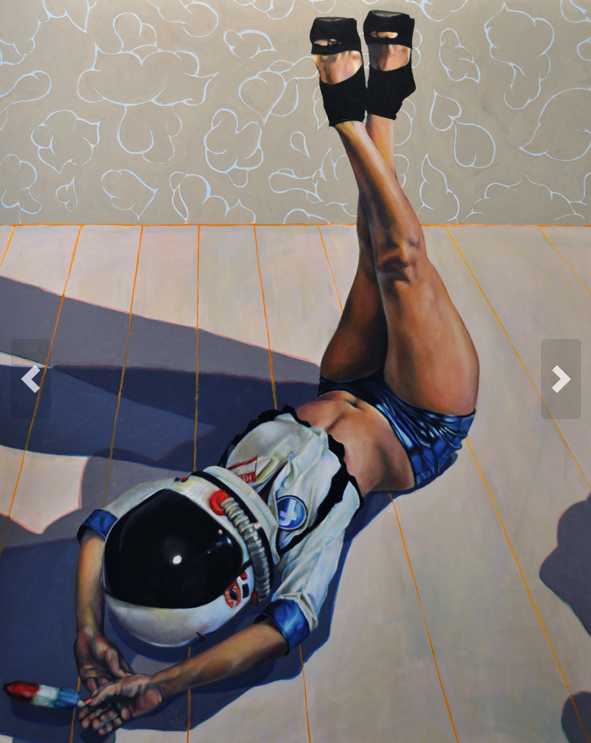 If you'd like to see more of Charlie Boots' work, check out www.charliebootsart.com/.